Seven Profound Leadership Truths That We Don't Like to Admit
After many years in leadership positions, I now have the honor of working with leaders to help them be more effective. In my work, I engage with leaders with and without titles – leaders of all levels – leaders with a lot of experience and leaders with very little. Regardless, certain truths continuously shock and cause discomfort for all.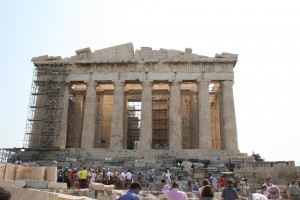 I am about to share seven Profound Truths. Leaders struggle with these truths. Many know these truths yet fail to make time to consider them in our day-to-day busyness. For some, maybe these truths are news.
Leadership is not about getting work done – it's about getting the work done through others. Leadership is about delegating, empowering, encouraging, and holding others accountable. If as a leader you are able to do the work yourself, you don't need anyone else – fire them and save the bucks.
The people who work for you are the most important resource – not money, not time, not customers. You will not get where you want to go if your people are not engaged and passionate about their work. Leaders must be people focused first and task oriented second. Leaders must master motivational skills and employee engagement strategies.
Vision is not about the pretty words framed on the wall or the words you find on your website. Vision is personal. Every leader, every department, every individual should have a personal vision statement that fits into the corporate vision. For the leader of a department, vision should be more of a rally cry – just this side of impossible – something that motivates people in a few words. A leader must learn to craft a vision, get alignment, execute on the vision, and change the vision when needed.
Many leaders fail to effectively reward and recognize their employees. Why? Because it's just too hard to decide who to reward, with what, and for what. Some leaders make the biggest mistake of all – they do nothing. Some leaders mess up by rewarding for the wrong things. Why not reward employees for great things? You know, great things like great attitude, great enthusiasm, and great contributions that sometimes cannot be measured. Everyone needs to feel valued and appreciated.
Leaders should never worry about time management – they should worry a great deal about productivity management.  In today's business environment, it is nearly impossible to "budget" time. And why should we deprive ourselves of the ability to check email at 9 p.m. if we so desire? The question is, what personal behaviors are productive? The ability to be productive is different from person to person – why not embrace that instead of trying to standardize time?

Leaders have tremendous influence – everything they do matters – and they need to take the role seriously.

When you are in a leadership role, people are watching you. They are learning from you – from what they see norms are established, values are born, and attitudes are formed. After work, they talk to their friends and family about you! Never take the role for granted as it is truly a great honor and privilege to be in a leadership position.
Live the mission of your organization. If you can't, leave – you don't belong there. Know your purpose. Make sure others understand the purpose. Believe in your mission. Live it.
I challenge you to face these truths – learn more about them – become a better leader!