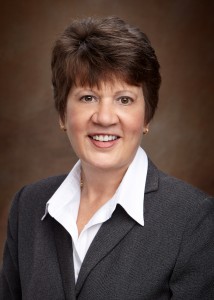 Lorna J. Kibbey designs and delivers management and leadership motivational speeches, seminars, and services to public and private sector organizations. Her sessions focus on the many issues surrounding leadership, motivation, and communication. Lorna is a motivational speaker and has spoken at a large variety of conferences and meetings.
Lorna has first‐hand experience in dealing with the most difficult situations managers face. She served as a leader and manager for more than 24 years in the government sector. Lorna has worked as a senior management consultant, operations administrator, program consultant, trainer, and line supervisor, in a multitude of public service programs.
Lorna earned her Masters' Degree in Business Administration from the University of South Florida and her Bachelor of Arts in Communication Arts from the University of Cincinnati. She has achieved recognition in the State of Florida as a Certified Public Manager and was recognized as "Best Boss of the Year" in a nationwide initiative.
Lorna is the Immediate Past-President of the Association for Talent Development Southwest Florida, and the Immediate Past-President of the Florida Society of Certified Public Managers. She is an active member of the National Speaker's Association.
For an extended biography, click here.