ASBDC 2013 Conference – A Great Privilege for All Who Were There!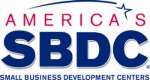 What a great week! I have been hanging out with amazing professionals who work to help Small Business owners succeed and excel! America's Small Business Development Centers (ASBDC) 33rd Annual Conference was held at the fabulous Peabody Hotel in Orlando. Conference organizers did a beyond wonderful job in orchestrating the event – it was a great privilege to be there.
The conference participants were people who are truly passionate about the work they do. Their sincere desire to really help others comes through in a powerful way. I facilitated two workshops at the conference and I left feeling energized and motivated by their passion! In both sessions, my participants were eager to learn and to share, with others.
"Secrets of Amazing Trainers" was a 3.5 hour session. In a session like this, my job is challenging – the room is set in standard formation – the room is full and crowded (which I love!)  – and every minute  must be filled with engaging and amazing content! Some of the folks who attended were there because training is part of the job – and not necessarily a part they like. Yet, here they were, seeking information and sharing their difficulties and ideas.  We discussed so much more than you can imagine for a short session! W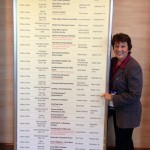 e talked about designing training; different learning and communication styles; tips for orchestrating a training event; facilitation skills; performing; and what to do after the session is done. Wow.
The second workshop was entitled, "Time Management – Forget About It!" This session was 90 minutes and for a real challenge, was scheduled from 4:00 to 5:30 p.m. on a day that started at 8:15 a.m. The good news? My participants were undaunted. The truth is that time management is becoming more and more irrelevant. Technology has changed the way we work – and when we work. In many work environments, it's no longer possible to block times into your day and stick to a daily schedule. Few people work only eight hours any more. The discussion in the session was great – and from the discussion, I left with a couple of new technology ideas to check out!
Speaking at a conference is a both an honor and a challenge. Audiences are hungry for information and eager to participate. The volume of information presented coupled with a rigorous schedule and limited opportunities for full audience participation, give a presenter much to think about in figuring out how to do a great job. Like the people who attended the ASBDC Conference, I too am passionate about my work and truly appreciate the cooperation, idea sharing, enthusiasm, and feedback from all who attended my sessions.
Next year's conference is in Dallas, Texas! It would be a privilege to see you there!